How to increase employee retention and well-being
Your organization can improve its bottom-line by actively supporting workers who double as caregivers for older adults. Find out how.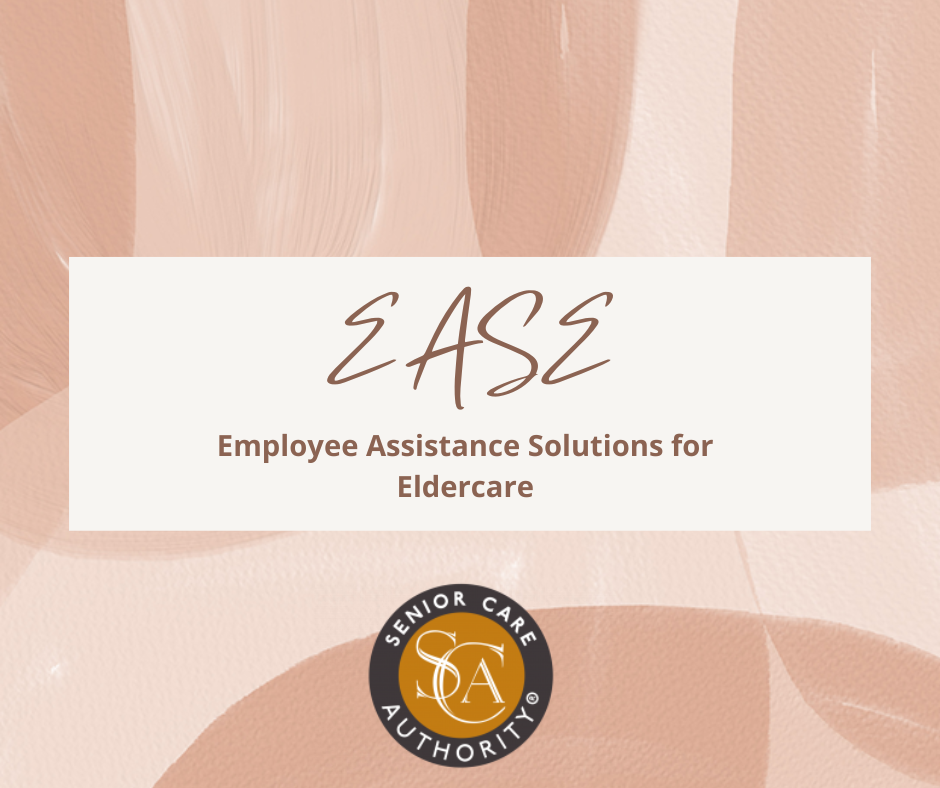 Did you know that if one of your valued employees were to leave, it would cost your business up to two times their annual salary to hire and train a replacement? And this doesn't even begin to address the impact that high turnover has on your remaining staff and customers.
It's no wonder that Employee Retention is a critical goal for corporate executives, not-for-profit leaders, and human resource professionals. Very likely, this is one of those vexing issues that keeps you up at night.
As we begin the new fiscal year, there is a wealth of literature in the HR field on how to retain top employees, complete with lists, strategies, and plans. But what is consistent across every recommendation is the need to do three things:
To offer well designed benefit plans

To prioritize employees' work/life balance

To support workers' well-being
While corporations and not-for-profits generally offer an array of valuable employee assistance programs, one critical benefit area that is often overlooked is senior care support services.
According to AARP, one in six US employees spends 20 hours per week, on average, assisting an older relative. Much of this time occurs during business hours. Yet companies routinely fail to recognize this issue and, as a result, suffer an enormous toll on their finances and on their employees' performance.
The costs are astounding! Across the country, working caregivers cost employers an estimated eight percent more than non-caregivers. That equates to a stunning $13.4 billion per year. And that is a direct hit to your bottom line.
This is where Senior Care Authority can help. Through benefit plans managed by companies and organizations, we offer a program called EASE—Employee Assistance Solutions for Eldercare.
For employers
EASE has the potential to lower absenteeism and improve productivity. By supporting employees during their critical caregiving moments, it can improve worker satisfaction and reduce turnover.
For employees
The EASE program helps people focus on their work tasks, knowing that the needs of their family members are being guided by a professional. Employees will experience reductions in stress, anxiety, and tension. All of which leads to increased productivity on the job.
"EASE is a timely solution designed so organizations can support their employees who are juggling the demands of work while acting as a caregiver for an older loved one," says Bruce Nathanson, Advisor at Senior Care Authority. "Our high touch services are personalized to address each client's situation and needs."
EASE custom-tailored programs help employee caregivers sort through and understand the range of care options, traverse a complex healthcare system, and help them make decisions that are right for the older adult in their care. Services include:
Family Coaching

: As a third-party advisor outside the emotional landscape of the family, we can help family members express points of view, discuss issues, and reach consensus. We do this in a constructive and respectful manner recognizing that everyone needs to be heard and have their opinions valued.
Senior Self-Driving Assessments

: We offer a nationally recognized program to help older drivers and their concerned families work through the complicated issues of diminishing driving skills due to aging. Our self-assessment process promotes buy in and maintains a higher quality of relationships.
Eldercare Consulting

: We help clients navigate a complex healthcare system and the challenging transitions that so often occur. We support long distance caregiving, and we arrange referrals to specialists—including attorneys, financial planners, and homecare and daycare services. Our guidance includes development of customized and manageable care plans with clear steps and goals that serve as a roadmap. We also provide on-going "peace of mind" support following move-in to a residential community.
Residential Placement Services

: We work with families to identify the best senior living and care options, whether it is independent living, assisted living, memory care or skilled nursing. After creating a "short list" of potential solutions, we schedule tours and accompany clients on each visit. We assist in paperwork completion and moving arrangements.
Advisors at Senior Care Authority are, or have been, a caregiver for an aging family member. Each member of our team has also received accreditation as a Certified Dementia Practitioner. This allows our staff to combine personal experience with professional training to support our clients with compassion and skill.
As we begin 2023, senior managers and benefit professionals can take a bold step towards improving retention by recognizing and supporting your employees who double as caregivers. Not only will your bottom-line shine, but your workers will be more strongly committed to their work and your organization.
If you're interested in high touch, customized solutions to meet the needs of your workforce-- and your organization--call Bruce Nathanson, at Senior Care Authority at 212-913-9963 or visit our website https://www.seniorcare-nyfl.com/ease.html.
Recent Posts