Keep Your Loved Ones Safe During the Holidays!
The holidays can be a very exciting time for many; yet the idea of gathering with family and friends may require some extra planning to keep your older guests safe.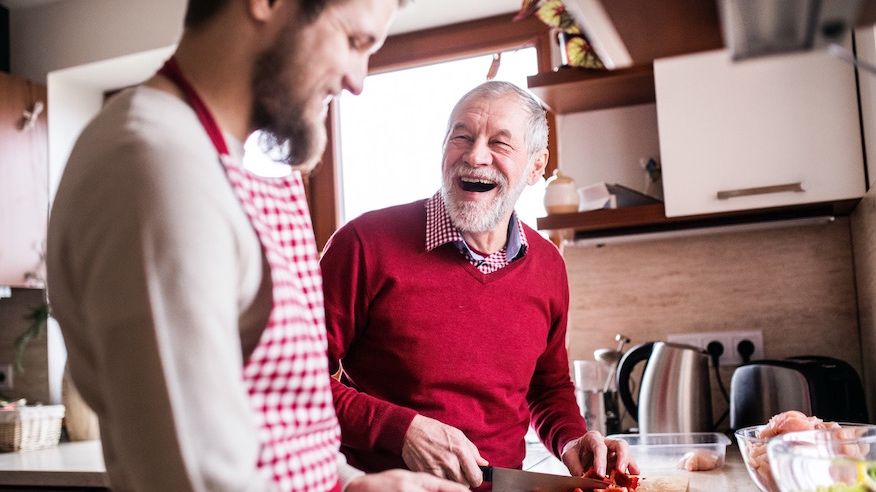 For many of us, we look forward to our annual gatherings to catch up on each others' lives and what has happened during the past year. A very joyous time of sharing can quickly to turn into a high stress situation, particularly if our older loved ones are subjected to an accidental fall. A fall at any age is problematic but falls are the leading cause of injuries for people ages 65 and older. Here are some tips that can help you prepare your home and create a safe, and warm environment for family and friends when they visit. And of course, these are ideas you can implement not just for the holiday season but year-round.
Better lighting – Falls are more likely to occur when lighting is dim and shadows are created, impeding good visual access when moving about the house

Clear walkways – Not only are snow and ice slippery, but anything blocking the pathway to the house can be a tripping hazard

Get organized and de-clutter - clear the path from room to room, and around furniture

Stay on one floor – having all activities on one floor keeps everyone together, avoids the need to use stairs and as an added benefit – only one area to clean after the festivities!

Bathroom safety – shower chair, handheld shower nozzle, non-slip strips on the tub and even grab bars will make this potentially dangerous area much safer for your older relatives
Being mindful of these simple tips can decrease the risk of injury to your loved ones who are older, can ease their anxiety and yours, and keep everyone safe.
Here's to a memorable, joyous and safe holiday season, whatever you choose to celebrate!
Recent Posts