What Is Respite Care?
Respite stays offer seniors a short term care option at assisted living communities that offer enriching activities, gourmet dining, 24/7 medical staff, companionship and more. Read more about respite care, what it offers and how to find it.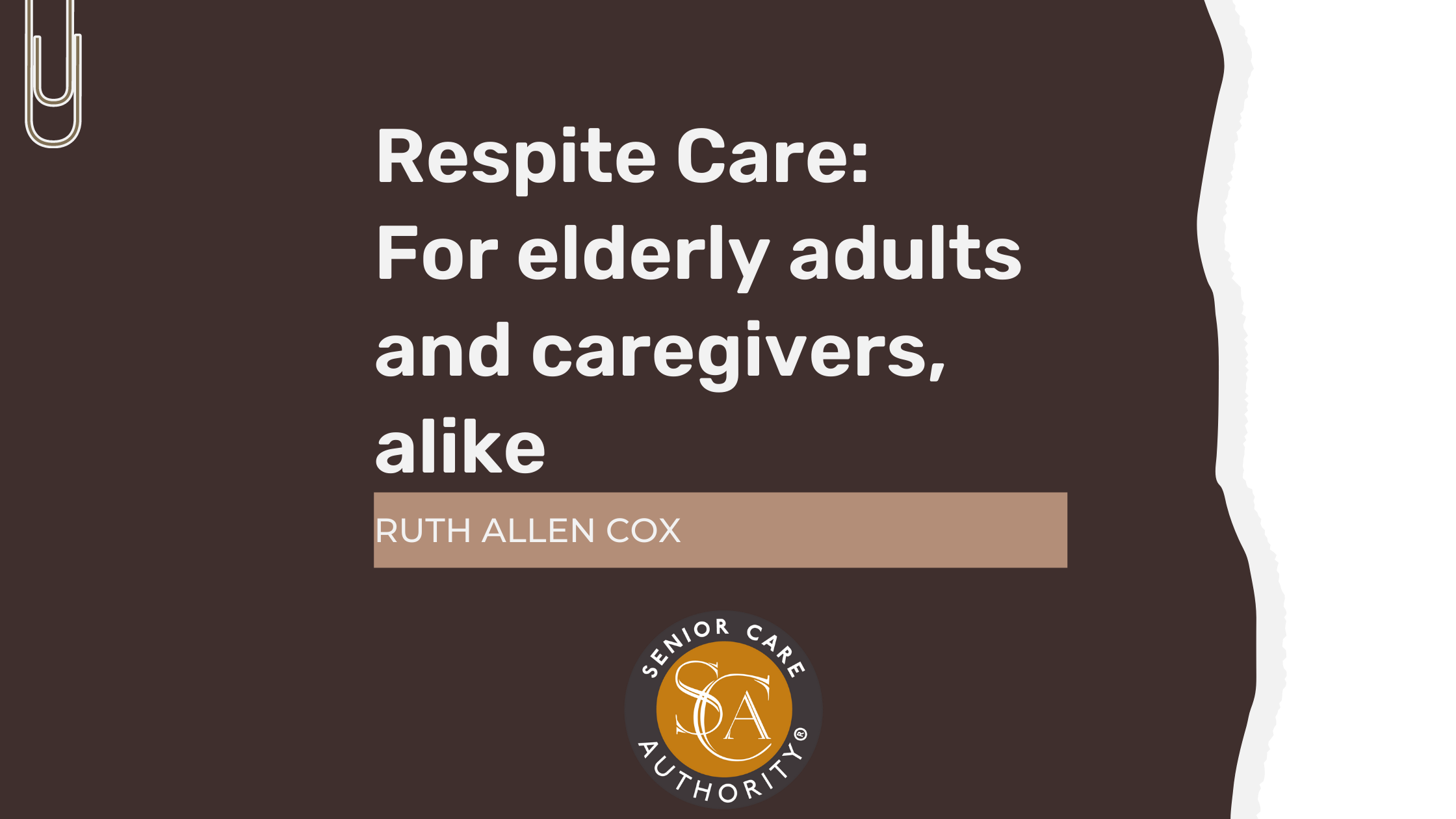 The darker, shorter days of winter are almost behind us and spring is approaching. Time seems to go by so quickly. It feels like there is never enough of it! With everything we have going on in our daily lives, it is easy to forget about our older family members, whose lives are not quite as busy. Finding the time to call or visit gets put off again and again, and, before you know it, weeks or even months have passed without your loved one hearing from you. Even those of us with the best of intentions can easily lose track of time between calls and visits. The twinge of guilt you may feel when you think about it is easy enough to put aside.
If this sounds familiar and you wish there was something you could do, we have good news. There is an alternative for seniors living alone. Many assisted living and other senior communities have a program called a Respite Stay. A Respite Stay offers a short term lease (30-90 days) that is perfect for seniors who have had a recent stay in a rehabilitation facility and need extra care, or for seniors seeking some companionship. This opens up the option of your loved one being able to keep their home without having to commit to a permanent move. Seniors get the chance to socialize with others, have medical staff on call 24/7 as well as hot, healthy meals three times a day.
Most communities offer private room options, medication assistance, a wide array of activities, laundry and housekeeping services, and health care supervision. From stimulating lectures, art and culture programs, fitness programs, fine dining, happy hour, book clubs, spa services like manicures, pedicures and salons for hair care, to warm fires in the fireplace and transportation to and from scheduled appointments, your elderly loved one will feel like they have gone on an extended vacation. Some communities even allow small pets.
Senior Care Authority of New York and Southwest Florida offers assistance with finding communities that offer Respite Care options. Each community is different, with unique offerings, amenities and levels of care. Our Senior Care Advisors work with you closely to understand your loved one's needs and interests, and will locate a community that you and your loved one will enjoy and feel safe. Our advisors are familiar with each of the communities in the area and will offer options based on their knowledge for the community that best meets the needs of your loved one. We take the time to get to know your family and answer all of your questions to ensure everyone feels comfortable.
If a Respite Stay sounds like something your loved one would enjoy and benefit from, contact us and set up a free consultation to learn more about this option. Respite care is perfect for seniors who have recently been hospitalized or in a rehabilitation facility and require additional care. It is also an excellent short term solution for helping your loved one find companionship with people with similar interests, without committing to a permanent move, or for those wishing to get a feel for what assisted living communities are like. While it is a great option for your loved one, it can be an even better option for you, the caregiver. To find out more about respite care options for caregivers, get in touch with us today!
Recent Posts