When It Is Time to Talk About Assisted Living
One of the most heart-wrenching conversations adult children can have with their parents is when to move to an Assisted Living Community. Find out why this is often the best decision for you and for them.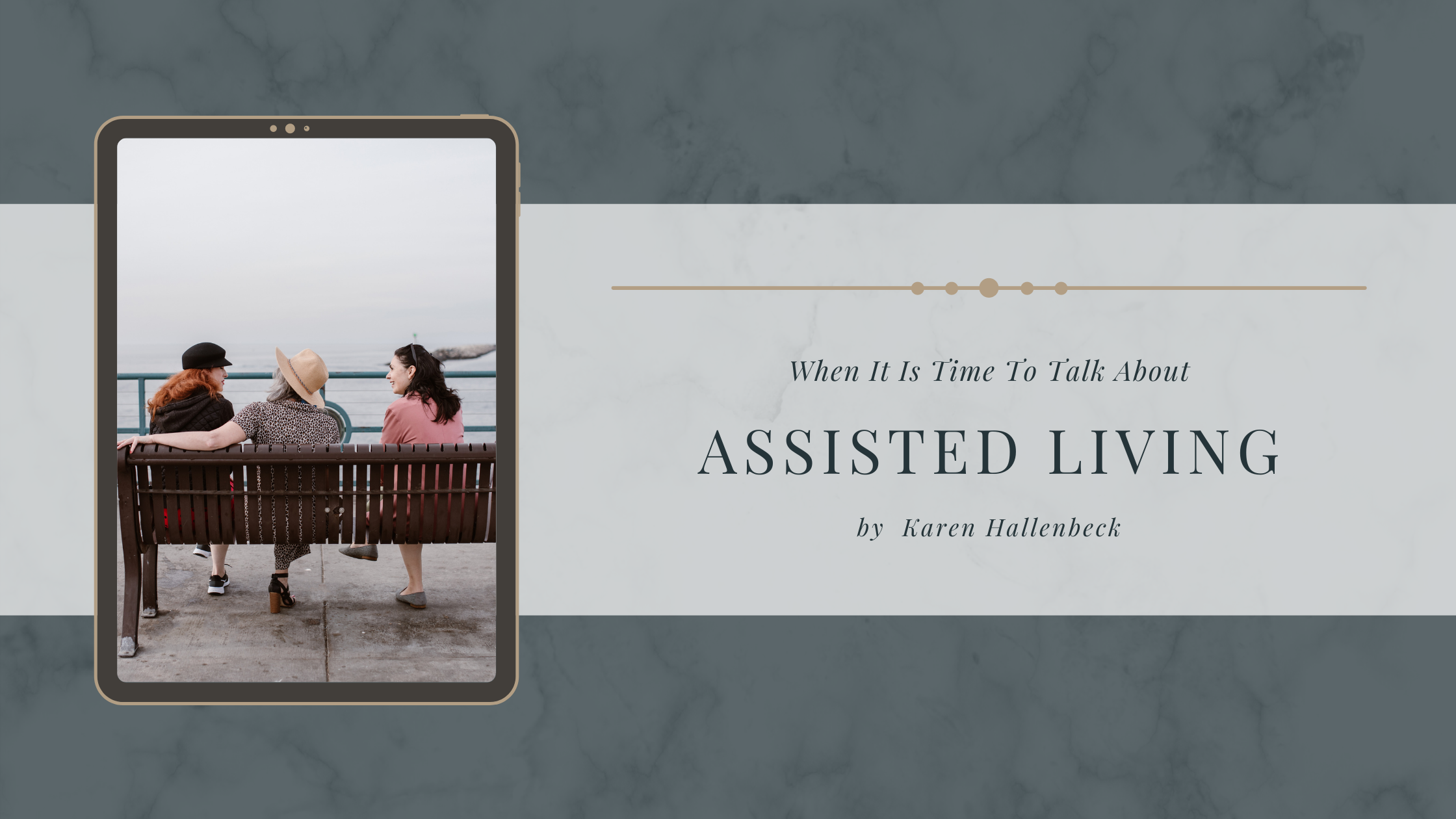 This discussion usually creates emotional stresses on all family members; but in most cases, it is the best option.
Approaching the subject is a delicate procedure and in most cases, there is a specific reason to have this conversation. "An Event" which spotlighted the need for additional assistance could be a fall, forgetting to take medications, not keeping up with housekeeping, unsafe living conditions or in extreme cases, wandering.
It is never a good situation when family members or caregivers hear concerns from a neighbor who is also worried about your loved one's well being. "Are they eating properly? Are they seeing their Physician? Are they isolating themselves? Are they SAFE?" are questions that you may be asking yourself.
An Assisted Living community is a viable option for your loved one. In an assisted living community, they will be able to remain independent but will have care available 24/7. The staff will ensure they are eating well, keeping doctor appointments, have lots of opportunities to socialize and will be safe.
Benefits of Assisted Living:
Socialization:
Many seniors argue that they do not want to leave their home, which is understandable, but they usually do much better than living alone where they are at risk for isolation and depression. Once they adjust to consistent patterns and make new friends, they thrive!
Safety:
Knowing someone is available 24/7 is a big relief for most family members. Emergency cords and consistent wellness checks lessen some of the fear from break-ins, falls or other household accidents that could happen living alone at home.
Meals:
Dietician formulated and approved meals alleviates your concerns that your loved one is not eating daily balanced meals.
One of the most important benefits to moving a loved one to an assisted living community, is that it can improve the relationship between you and your family member because you do not have to be the 24/7 caregiver. You have the freedom to visit daily, weekly or for special events. There is no resentment or diminishing of the love you feel and give to your loved one and you are helping ensure they are safe and happy.
---
If you've been waiting for the right time to talk to your loved one about assisted living, Senior Care Authority of New York and Southwest Florida can help. Whether you just need a little guidance, or you need one of our consultants to be there with you, we're ready to help.
Senior Care Authority® of New York and Southwest Florida specializes in finding assisted living communities that fits your loved ones lifestyle, interests, care needs and budget. Our professional Eldercare Consultants can expertly guide you. You can rely on their knowledge and experience to accurately assess your loved ones needs in order to place them in the right community. Each community is different and we're familiar with each of them. Visit us online at scanyfl.com for more information or to get in touch with a consultant.
Originally Published in the Bradenton Herald Newspaper/Feeling Fit Section Sunday July 29, 2012 and updated November 2, 2021
Recent Posts