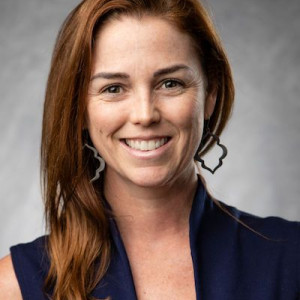 Becoming the Advocate Your Loved One Deserves
Erin Galyean is a pharmaceutical sales trainer, professional speaker, and published author. In 1997, Erin lost her father, Mike, to Non-Hodgkin's Lymphoma and in 2018, she lost her sister, Meghan, to a rare lung disease. These heartbreaking life events, combined with her professional experience, taught Erin how to effectively advocate for a patient. As a result, Erin's vision in life is to share her knowledge with others so they can do the same. In 2020, Erin published her first book Badass

Advocate: Becoming the Champion Your Loved One Deserves.
Transcript: Will be forthcoming

Frank Samson
Guest: Erin Galvean