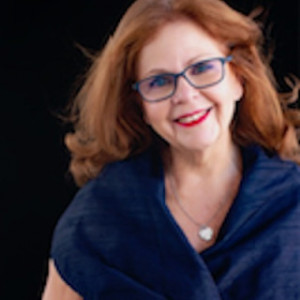 Moving From Retire to Inspire
Julie Sursok is an inspiring breakthrough author of the best-selling book "I'm Now called a Senior WTF". Julie is a senior herself. She has run her own successful businesses, performed on stage and television and is an award-winning recording artist. Julie emigrated from South Africa to Australia mastering the challenges of losing everything to rise back up again. And now with laughter, humility and life experience she is passionately inspiring seniors to stand tall and feel relevant again.

Laugh at senior travels and senior moments and separate bedroom syndrome. Relate to medical checks and downsizing and technical faux pas. In this heart-felt and honest commentary on senior life, you will feel quite at HOME.
Transcript: Will be forthcoming

Frank Samson
Guest: Julie Sursok