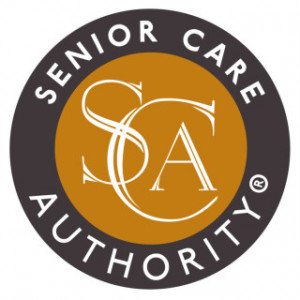 No Cost Consultation During the Coronavirus Outbreak (with transcript)
On this special podcast, Marcy Baskin and Frank Samson, senior executives at Senior Care Authority, discuss how families can get help now. Families confronted with difficult situations and trying to access eldercare resources can get support and real-time information from a local advisor.
Transcript:
Frank: Well, welcome to our special show on Boomers Today. I'm Frank Samson, of course, and each week (and this is a special session) we bring you important useful information on issues facing baby boomers, their parents, and other loved ones. And this is a show we're going to have today, all of us around the country and around the world are certainly having to deal with coronavirus, and we want to address that specifically - how families can get help, including questions regarding their elder loved ones. And I have with us on the show, Marcy Baskin. Marcy is also the managing director of Senior Care Authority and elder care manager. She was an instructor in the program at Sonoma State University on healthcare navigation, and she's also a very good friend. I'm thrilled to have her on. Marcy, thanks so much for taking the time to join us during this challenging time.
Marcy: Hi, Frank. Thank you. I'm really glad we're doing this.
Frank: Obviously we're both very involved in what's going on, on a day-to-day basis, and not only with our own family clients, but with our franchise owners around the country who are assisting families, thousands of families around the country. So we wanted, the best we can, to provide some updates to families. So tell us, you're based, of course at our headquarter office up in Northern California, Sonoma County, in particular. Tell us a little bit what's going on, and what you're hearing from some of our franchise owners, and let's start there.
Marcy: Okay. Well, pretty much what's going on in California appears to be going on throughout the country. Slowly but surely, there are more restrictions on assisted living facilities and memory care buildings, and a lot of them are on lockdown and taking no visitors, no new residents. Some are still taking new residents in very select situations, but no doubt, it's very stressful. And we know from our business that finding senior care is complicated enough in the best of times. So this has made it quite a bit more stressful and complicated for families.
Marcy: So we're trying to alleviate that where we can.
Frank: And so what we've done, just to add to that, is we've gone out and polled literally thousands of assisted living and residential care homes around the country, and we got a tremendous response. So what we're doing is compiling information on each of the locations, and we know it's fluid, it changes day to day, but the key, as it relates to visitation, acceptance of new admissions, pretty much most locations are not doing tours, if somebody is considering moving a loved one, but many are doing virtual tours. So we're gathering that information as well. So we just, during a time of chaos, which it is, and stress as people are having, we want to be there for them …. gathering that information, so if someone calls an advisor like you or any of our other advisors around the country, we have the information at hand for them. So what kind of responses as have you received so far?
Marcy: Well we're having a really good response to the fact that we are offering a one hour free consultation to anybody who wants it, anybody who has care needs for a loved one or even for themselves, and today is a different day. It's not business as usual in the senior care business. So one of the upticks that we're seeing is the need for in-home care, and I'll give you a quick scenario. Say your mom is living at home, the family, and even your mom maybe has agreed that she needs to move to assisted living, and you were in the process of starting the exploration. Well, that process has pretty much stopped right now. Yes, you can get a virtual tour at a few places, but it's not the time to necessarily make a move, and if mom is at home and she's not safe, who's going to take care of mom?
Marcy: We as a company have very intimate relationships with our in-home care companies, and we're reaching out to them, we're finding out what they're seeing out there. And one of the things that we can do to help families, particularly if they want to call us and have that consultation, is we can help them think about how to find the right care agency for their needs, because all in home care agencies are not created equal, and I'm not talking about better or worse, they're just different, and they have different caregivers and they even have different business models. And depending upon the kind of care and the frequency of care that you might want for your loved ones, there's a lot of questions you need to ask.
And we have assembled quite a list of questions.
Frank: ... on that, Marcy, and maybe you're going to get to that, but maybe give us give us a couple of examples, because I know and I've learned from you on this because this is something you've been doing for a while, and some of the questions that I know that I've heard you ask, I would have never thought of. And I think people think that, "Oh, I'll just find a home care company," and one of the great challenges, just like in assisted living, if you select the wrong location and you got to go through another move, it's pretty stressful.
Frank: So we do our best to make sure people make the right selection the first time, and I think that's the same thing with home care companies, wouldn't you agree? And maybe you could share even some of those questions that you asked, so people could understand better.
Marcy: Well, I group the questions into two main categories. One, there's a group of questions about the agency itself, what their model is, how many people are employed, I'll get to in a minute why that's really important, and if they are actually employees, because some agencies have a different model. You want to know how they screen their caregivers and who supervises them, and will you have access to that person who supervises them? For example, what happens if the caregiver who is scheduled to come, gets sick? If an agency tells you that they have X number of employees, maybe they have 15, that's not a really big number, but if they have 75, or 90, or a hundred, and a lot of them do, you know that there's a very good chance that your loved one's not going to be without care, if there's an emergency from the caregiver.
Marcy: You also want to know what types of services are provided, and make sure that the needs of your loved one will be met by this particular agency, and it does vary from agency to agency. I think it's very important to know what kind of training these caregivers have, and if you have a person that you need care for who has dementia, for example, what is the additional training that their caregivers receive for dementia care? It's extremely important. You want somebody who's experienced with that type of care.
Another thing that we do as an advisor, when we're working with our families, we help them select not only the right agency, but we help them select the right caregiver. And sometimes, you don't really think about things like personality. Maybe your mom is really, really quiet, she doesn't like people who are going to chit chat with her all the time. She wants to be left alone except for her care needs. And then someone else has a parent who is happy to be engaged, and happy to listen to music, and talk about books or whatever it is, take walks outside. So you want to be able to make a really good choice because as Frank said, you don't want to make a choice and then have to change it.
Marcy: Which brings me to another point. One of the questions we ask our agencies is how sure can I be that my mom is going to have the same caregiver for the shifts that we're hiring for? Now, if you're hiring 24/7 care, obviously you'll probably have two or three caregivers who are sharing all of those hours, and ideally, they would be the same two or three people all the time. So it's a really important question to ask. You also want to know what happens on the weekends? If there's an issue, or a problem, or a question, do they have someone on call all weekend? And I'm just giving you examples. What we provide to our franchisees when they start doing this work is a huge list of questions, but I'm trying to give people a lay of the land, and I'm sure from these questions you might think of your own as a family member.
Frank: It is so important. Oh, go ahead. What were you going to say, Marcy?
Marcy: Well, I was going to say another thing that's super important is getting a written care plan, and I do think that most agencies provide that, but if they don't, I would not recommend using that agency. I don't actually have an agency that I work with that does not provide that, but if that was the case, that would be an agency to say, "I need to know exactly what care my mom is going to get." And it would include details about their specific needs, what kind of medical equipment they need, what are the responsibilities of the caregiver.
For example, many, in-home care agencies, and let me clarify one thing. We are talking right now about what's called in-home care, and I don't like to call it unskilled, because these people are very skilled, but it's not medical. So that's a whole other world, which is usually called home health. So if your loved one needs injections, or infusions, or has an ostomy bag or anything like that, you're going to want skilled care, but what we're talking about is more of a companion type of care, and someone to supervise them if they need supervision.
Frank: It could be a loved one living at home right now alone, and... that's kind of what it's for. So I think during a normal situation, we would be meeting face-to-face with a representative of the home care company, or a meeting face-to-face with potential caregivers, but considering the situation right now, it's important to know our advisors around the country are set up to do these interviews virtually.
Marcy:Right.
Frank: And so please, I think the thing to stress to everybody out there, don't try to do this alone, especially now. And so, whether it's assistance with learning about a possible move right now into assisted living or memory care, or trying to gather information the best you can on a possible move later on, or the need for home care, whether that be now or later on, our advisers around the country are there to provide you a free one hour consultation on anything, any advice that we can give you, any references we could give you, we're there to help. They're very knowledgeable, and we want to help out best we can, certainly on an ongoing basis, but especially during this crisis.
Marcy: We often say on our websites and in our written materials, 'you don't have to do this alone'. It's very hard to make senior care decisions on your own, unless you've done it a lot of times, which most people have not. This is their first experience with it. And all we really want to do is help families and make them feel like they're not alone in this process, which is why we're offering this free consultation, so that people won't hesitate to call us, because that's what we're all about. We just want to help the families.
Frank: And you can call us at 888-809-1231, or you could go directly to the website at www.seniorcareauthority.com. Up in the top of that page, it will say, "Find an advisor," and you could find an advisor in your area. We are getting quite a few calls, so if you do call and you have to leave a message, we have somebody quickly getting those messages, and let us know what area you're in, and we'll get an advisor in touch with you right away, even if it's over the weekends, whatever it is, we're going to be there to help any way we can. So Marcy, any final words, any final thoughts before we sign off? I really appreciate it, great information,
Marcy: No, I guess the only thing I'd want to say is if you're saying to yourself right now, "I don't really need that kind of help," I would have to ask you, as the loved one of someone who needs care, why not reach out to us? It doesn't cost anything, and it's an hour of your time, and it might completely change the landscape of stress that you're walking into, or that you're already in.
We can help with that.
Frank: And we could help you gather information if this is something you want to possibly do, after things settle a little bit, but we're there to support you. So Marcy, again, thank you so much for taking your time-
Marcy: Oh, you're very welcome.
Frank: ... and I want to thank everybody out there so much. Just please be safe out there, be well, and we'll talk to everybody soon. Thanks so much for joining us on this special session of Boomers Today.