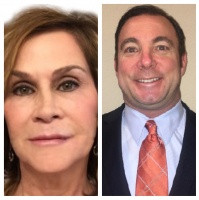 THE AGING BOOMERS - The Financial Burden of Medical Transportation Costs
Neal Mallam is a Regional Manager for the Medical Air Services Association (MASA), a pre-paid medical transportation solutions provider. He has been an EMT Firefighter and airline pilot prior to joining the MASA team.
Janet Bryant is the Director of Operations for MASA Medical Transport Solutions, a division of MASA Global. Janet has been influential in spreading the word to baby boomers across the country concerningthe potential gaps in their insurance coverage, whether through private insurance or Medicare, in regards to Emergency Medical Transportation.
Sponsor: Senior Care Authority www.SeniorCareAuthority.com